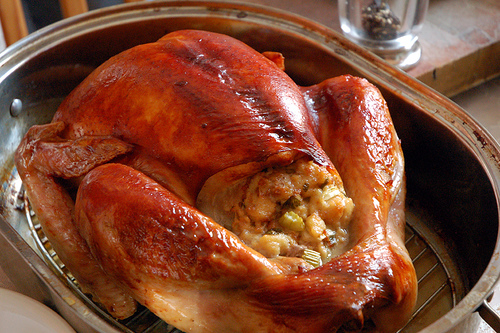 Soon after my daughter Kayli was diagnosed with Celiac at age fifteen, she and I traveled to Indianapolis to have Thanksgiving with my brother's family. She had a very hard time through dinner, since she couldn't eat the rolls, string bean casserole, stuffing or pie. Later some nieces were making cookies, and she took a taste of cookie dough, then cried, realizing she couldn't have that either.
Last year my family had a completely gluten-free Thanksgiving dinner. It was wonderful to enjoy all of the tastes that we love! I've included some recipes and tips that can help make your Thanksgiving a healthy and tasty one!
When looking for your Thanksgiving turkey, it's important to find a turkey that has not been pre-basted, since many have wheat gluten in the basting. If you look hard, there are some that don't contain gluten. You may want to be safe, and do the basting yourself.
I use gluten-free bread cut into cubes and then dried to make my favorite stuffing. GFCF Crockpot Stuffing
A crowd pleaser is the traditional Green Bean Casserole. I do this by making my own Golden French Onions and Cream of Mushroom Soup. GF Green Bean Casserole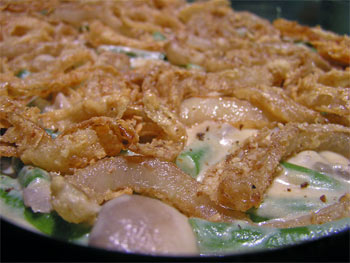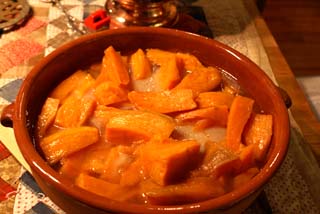 Or maybe Candied Sweet Potatoes, which is a favorite of my husband.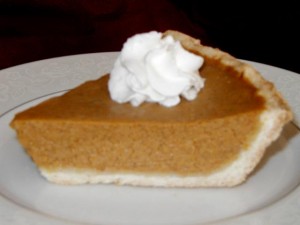 I have made my own pie crusts, but usually order them for Thanksgiving, to save time. Look for health/natural food markets that offer holiday orders. Or use this recipe: Tasty Pie Crust
Now that my family knows how to make Thanksgiving gluten-free, we look forward to this holiday rather than feeling left out and disappointed that we cannot participate in this traditional meal.
Have a Happy and Delicious Thanksgiving!