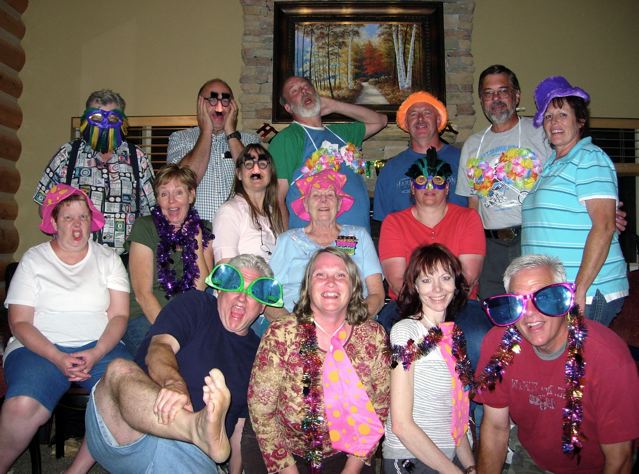 I just returned from a 4-day family reunion at a beautiful cabin in the mountains. It was such an amazing location! We spent a lot of time on the deck gazing at the gorgeous trees and wildflowers.
There were deer in the woods at all times of day. Everything smelled so fresh and clean. Talking about it just makes me want to go back – right this very minute!
Each couple was in charge of one meal. For mine, I planned a complete gluten-free menu:
Savory Italian Chicken rice, veggie salad, and Heavenly Apple Cake for dessert.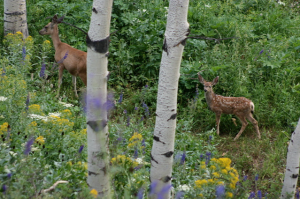 For the rest of the meals, I examined what was served and asked questions about preparation. For example, when we had breakfast burritos, I ate the egg, hashbrowns, sausage, and cheese, but not the flour tortilla.
When the meal was barbeque beef sandwiches, I ate the beef along with potato salad, veggies and fruit, and had ice cream without the brownies for dessert.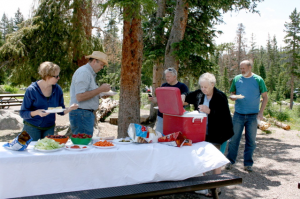 Another meal was grilled chicken and baked potatoes – I checked the chicken marinade before eating it. I skipped the pancakes we had at another breakfast and had scrambled eggs and fruit. I managed to get all I could eat and had a great time!
A couple of times I supplemented meals or snacks with a gluten-free item that I had taken along. Eating gluten-free does not mean you have to miss out on great vacations. Just plan ahead.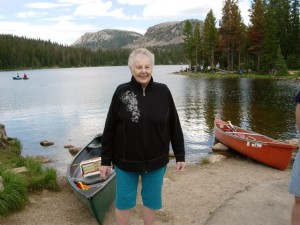 This reunion was SO EXCITING – because it included every one of my brothers and sisters and their spouses, along with my Mommy. Her 82nd birthday celebration was a highlight of our time together. Doesn't she look like she's having a great time?