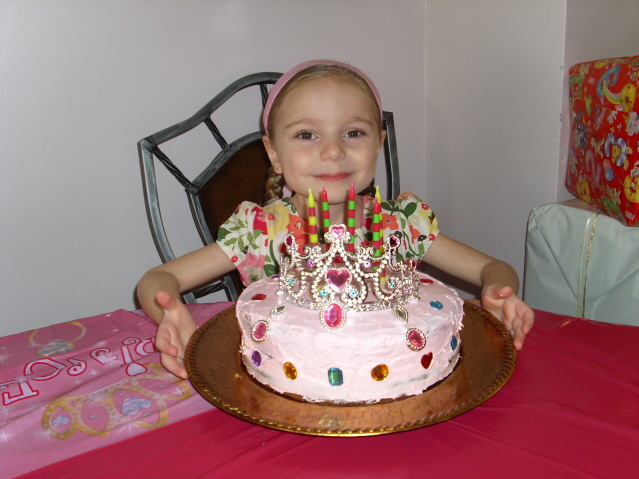 My grand daughter Joscelyn has been to several birthday parties this year. She's very used to telling the hostess that she can't have the birthday cake because it has gluten. For her birthday I have looked forward to making birthday cake the she CAN eat! She didn't want chocolate, and so we made a yellow cake.
Joscelyn helped me make the cake last night. She was excited, since three of us, including her mommy Kayli eat gluten-free, and she knew we would be putting the recipe on this website today, to help others like us. Kayli did the princess cake decorating today.
For Joscelyn's birthday lunch we enjoyed spaghetti made with our favorite pasta – De Boles brand, made with Jerusalem Artichoke Flour. When time for cake, we were happy to find the cake met our expectations – it tasted great! Grandpa, or as Joscelyn calls him, "Crappa" even asked for seconds!