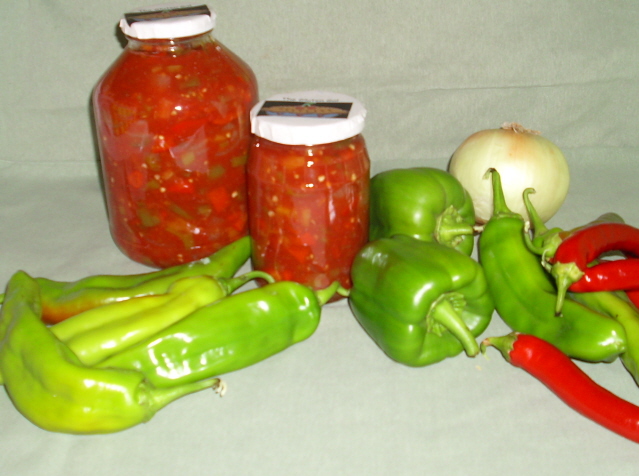 3 lb Roma tomatoes
1 lg onion
2 green pepers
6 Aneheim peppers
4 red chile de Arbol peppers
2 yellow Hananero peppers
2 red sweet Aconcagua peppers
1/2 clove garlic, pressed
2 Tbsp salt
Chop tomatoes, onion, all peppers – removing seeds and place in cooking pot. (Feel free to substitute with any of your locally grown peppers!) Add garlic and salt. Heat to high, constantly stirring. Turn to medium heat and stir often for about 20 minutes. Turn heat to low, or a "2," and simmer for 3 more hours. Put in clean jars or plastic containers. Keep refrigerated or store in the freezer. Recipe makes about 4 pints.
Enjoy with tortilla chips or use in your favorite spicy recipe!