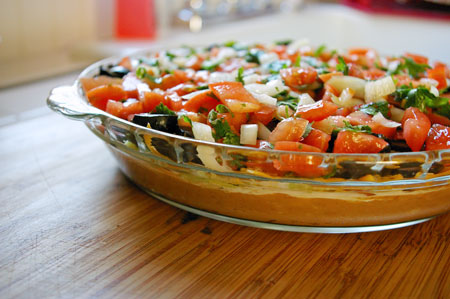 it's delicious!
1 large can refried beans
1 pint sour cream mixed with 1/2 cup salsa
3 ripe avocados, mashed well
2 cups grated cheese
1 can sliced olives
1 bunch green onions, chopped
2 large tomatoes, diced
Layer one at a time on round platter or pizza dish: refried beans, sour cream-salsa mixture, avocado, cheese, olives, onions, tomatoes.
Serve with corn chips.
Skinny Version: Use fat-free refried beans and lowfat sour cream.