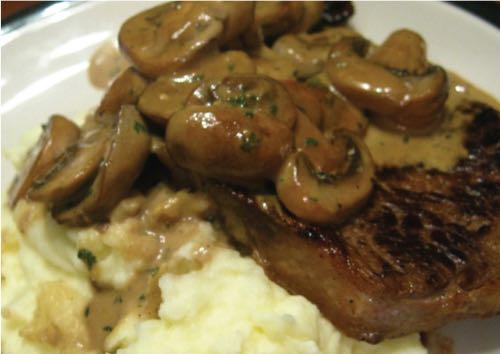 4 cube steaks
1 pkg fresh mushrooms
1 large onion
2 Tbsp butter
1 cup cold water
1 heaping tsp Knorrs Caldo de Res bouillon
1 heaping tsp cornstarch
Brown steaks on both sides in frying pan on high – about 1 minute. Remove steaks and set aside. In the same pan, cook mushrooms and onion in butter on medium heat, until onions are caramelized. Remove mushrooms and onions. Place steaks back in pan. Cover with glazed mushrooms and onions.
Dissolve both bouillon and cornstarch in cold water and add to the pan. Cover and simmer on low heat for about 1-1/2 hours.
Serve sauce with mushrooms and onions over rice.
Makes 4 servings.