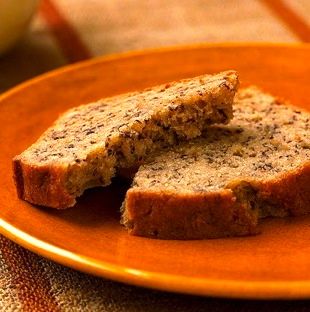 1 cup sugar
1/2 cup butter (use 1/2 cup shortening for casein-free)
2 eggs, beaten
1 cup gluten-free all purpose flour
1/2 cup gluten-free oat flour
1/2 cup rice flour
1 teaspoon guar gum
1 teaspoon baking soda
1/2 teaspoon salt
3 ripe bananas, mashed
1 teaspoon vanilla
1 cup chopped walnuts (optional)
Mix sugar, butter (or shortening), and eggs together. Mix in dry ingredients and nuts. Add bananas and vanilla. Divide into 2 greased loaf pans. Bake at 350 degrees for about 45 minutes. The bread should be golden brown.