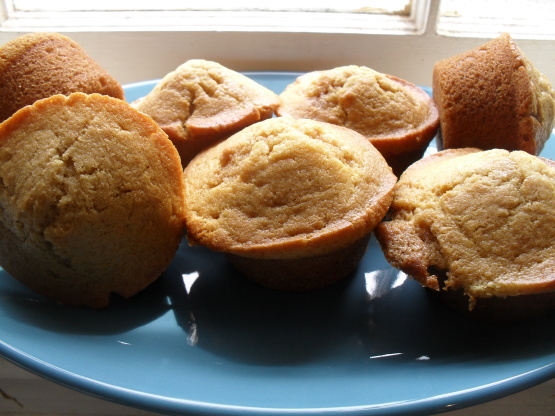 When I was growing up, I loved to make these on Sunday evenings. Now my family enjoys them in a gluten-free version. They are just as yummy – maybe even better!
1 cube butter or margarine
1 cup brown sugar
1 egg
1 cup milk
1 tsp vanilla
1 cup rice flour
1/2 cup soy flour
1/2 cup tapioca flour
1 t guar gum
1 tsp baking soda
1/2 tsp salt
1 cup gluten-free oats
Combine in mixing bowl: butter, brown sugar, egg, milk and vanilla. Add dry ingredients one at a time. Grease muffin tins, or use cup cake papers and spoon in the dough.
Bake at 375 degrees for 15-18 minutes. Check muffins at about 12 minutes. If the top is browned but the insides aren't done, put foil over the top for the remainder of the time.
Makes one dozen muffins.