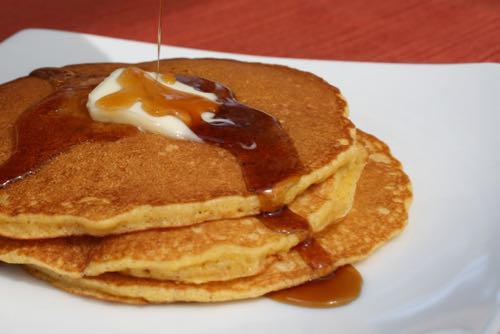 I make these pancakes for my whole family and they are a favorite. My husband really appreciates delicious recipes like this that also help him watch his weight.
1 cup gluten-free oats
6 egg whites
1 cup fat-free cottage cheese
1/4 tsp ground cinnamon
2 packets sugar substitute
Lightly coat a nonstick skillet or griddle with cooking spray; place over medium heat. In a blender, combine oats, egg whites, cottage cheese, vanilla, cinnamon and sugar substitute. Blend on medium speed until smooth, about 1 minute. Pour batter, about 1/4 cup at a time, onto a hot skillet. Cook pancake until bubbly on top and dry around the edges, about 3 minutes.
Serve with reduced-calorie maple syrup.