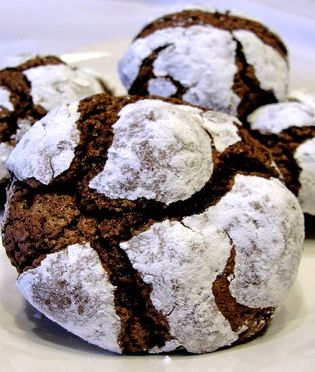 1/2 cup canola oil
1 cup cocoa
2 cups sugar
4 eggs
2 teaspoons vanilla
1/2 teaspoon salt
1 cup gluten-free all purpose flour
1 cup rice flour
1/2 cup oat flour
1 teaspoon guar gum
3 teaspoons baking powder
powdered sugar
Mix oil, cocoa, and sugar. Blend in one egg at a time. Add vanilla. Stir in salt, flours, guar gum and baking powder. Chill overnight. Form dough into balls and roll in powdered sugar. Place on greased and floured baking sheet. Bake at 350 degrees for 10 minutes.