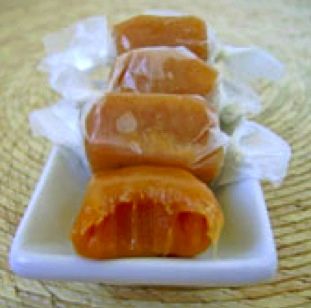 1 cup Eagle sweetened condensed milk
1 cup Karo syrup
1 cup butter (2 cubes)
1 cup brown sugar
1 cup white sugar
chopped walnuts (optional)
Combine in heavy pan and cook to 242 degrees on a candy thermometer (between soft and firm ball stage). Add walnuts, if desired. Pour into ungreased pan. When set, cut and wrap in waxed paper squares.