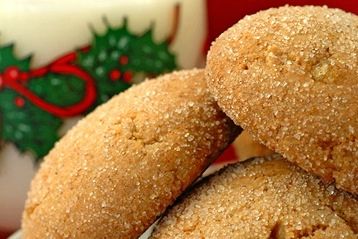 1/2 cup butter
1/2 cup shortening
1/2 cup brown sugar
1/2 cup sugar
1 egg
1 teaspoon vanilla
1 cup gluten-free all purpose flour
1/2 cup gluten-free oat flour
1/2 cup rice flour
1 teaspoon guar gum
1 teaspoon baking soda
1/2 teaspoon salt
1 teaspoon cream of tartar
1/2 cup chopped walnuts (optional)
Cream butter, shortening, and sugars together. Add egg and mix thoroughly. Add vanilla and dry ingredients. Stir in chopped nuts. Chill dough one hour and shape into balls. Dip balls in water, then roll in sugar. When placing on cookie sheet, slightly press down with a glass. Bake at 350 degrees for about 20 minutes or until done.