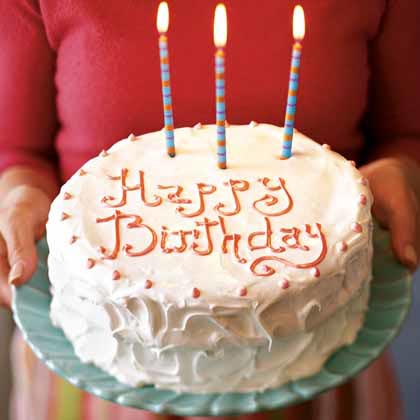 3/4 cup all purpose gluten-free
3/4 cup soy flour
3/4 cup tapioca flour (any three gluten-free flours can be used)
1 teaspoon guar gum
1 teaspoon salt
3 teaspoon baking powder
1 teaspoon baking soda
4 eggs
1 cup sugar
2/3 cup Kraft mayonnaise
2 teaspoon vanilla
1 cup Sprite
Preheat oven to 350 degrees. Sift together three gluten-free flours, guar gum, salt, baking powder and baking soda. In mixing bowl beat eggs, sugar and mayonnaise until fluffy. Add vanilla, dry mix and pop while beating. Mix well. Pour into two greased and rice floured round cake pans. Bake 25 minutes. The top should spring back when touched.
I freeze cakes overnight for easier decorating.
Canned frosting can be used, or
1 package powdered sugar
milk or silk, added very slowly until the consistency of toothpaste
food coloring
Mix or whisk and spread over cake.