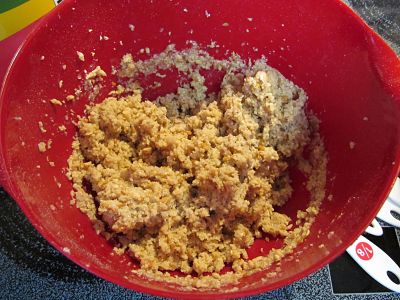 1 cup raw cashews (blended to a flour)
1 cup GF oats (blended to a flour)
3 Tablespoons golden flax seeds
1/3  cup softened extra virgin coconut oil
1/3  cup raw honey
½ teaspoon salt
In blender, grind cashews to a flour, stopping to scrape edges and stir a couple of times to make flour consistent. Add to mixing bowl. Blend oats in the same way. Add  oats and
other ingredients then mix. Should form acrumbly consistency. Lightly grease pie dish with coconut oil. Pat dough into pie dish with fingers, making bottom and sides even. Fork dough several times. Bake at 350 degrees for about 10 minutes. Cool on wire rack.