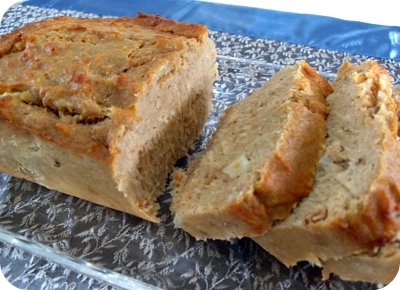 16 oz can salmon
1 cup gluten-free oats
1/4 cup salsa
1/4 cup evaporated milk
2 eggs
1 Tbsp lemon juice
1 Tbsp parsley
4 Tbsp melted butter or margarine
1/2 tsp salt
dash of pepper
buttered gluten-free bread crumbs
Flake salmon in a mixing bowl and add the rest of the ingredients. Shape into a loaf and place in a loaf pan. Bake at 400-425 degrees for 25 to 30 minutes. Top with bread crumbs and broil for 5 minutes.