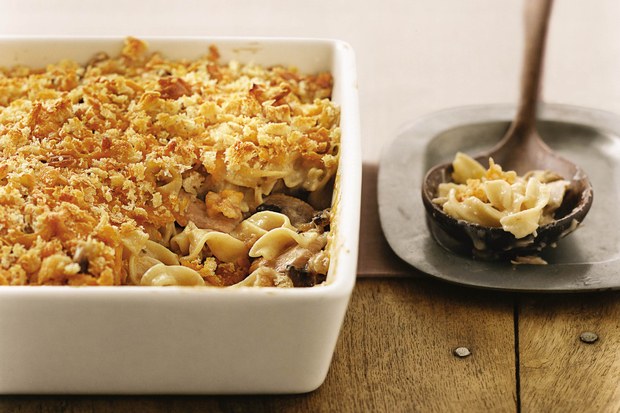 Talk about comfort food! This is a gluten-free version of one of my childhood favorites.
1 pkg gluten-free noodles
8 oz cream cheese
1 cup sour cream
2 small cans sliced mushrooms
2 cans tuna, drained
1 tsp salt
1 tsp seasoning salt
1 tsp parsley flakes
2 cups grated cheddar cheese
1 cup crushed potato chips
Mix cream cheese, sour cream, mushrooms, tuna, and salt and add the noodles. Put into a casserole dish. Top with grated cheese and crushed potato chips.
Bake at 350 degrees for 30 minutes.