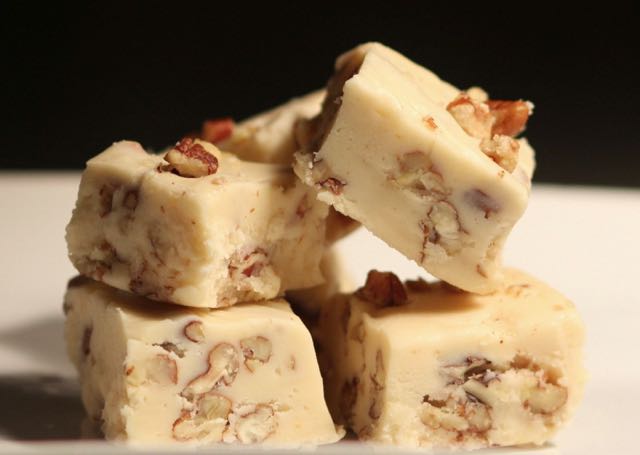 18 ounces cream cheese, softened
16 ounce package powdered sugar (4 cups)
12 ounce package white chocolate chips
1-1/2 teaspoon vanilla
1 cup chopped nuts
8 drops yellow food coloring
4 drops red food coloring
colored or orange sprinkles
Beat cream cheese in large bowl with electric mixer on medium speed until smooth. Gradually add sugar, beating until well blended. Melt white chocolate chips in glass bowl in microwave for 3 to 5 minutes. Stir in white chocolate, vanilla, nuts and food coloring until well mixed. Spread in foil-lined 8-inch square pan. Top with sprinkles. Refrigerate 1 hour or until firm. Cut into squares.