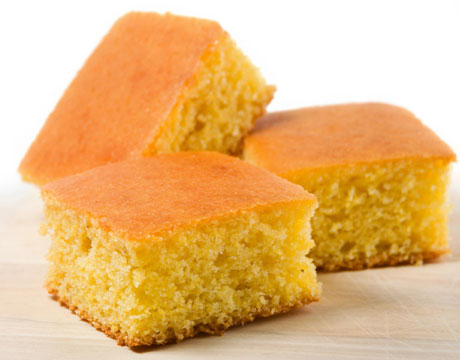 1 cup corn meal*
1/2 cup gluten-free all-purpose flour
1/2 cup soy flour (any gluten-free flours can be substituted)
1 teaspoon guar gum
1 tablespoon baking powder
1 teaspoon salt
1 cup milk
1/3 cup canola oil
1 egg, beaten
Preheat oven to 400 degrees. Spray an 8×8 pan with canola oil. Whisk together corn meal, flours, guar gum, baking powder and salt. In a small bowl mix well milk, oil and egg. Add to flour mixture and stir until blended. Pour into pan and bake for 20 to 25 minutes. Serve warm.
Recipe may be doubled for 13×9 pan.
*Use corn meal that has not been processed in a facility where flours containing gluten are processed. Always check labels to be sure.