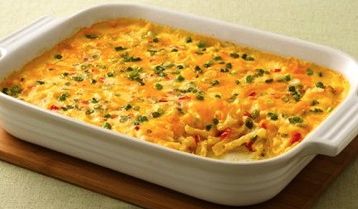 2 20-ounce packages frozen shredded potatoes
1 pound cheddar cheese, shredded
1-1/2 pound sour cream
8 ounces cream cheese, room temperature
1 cube butter, room temperature
small can mushroom, drained and diced
1 bunch green onions, diced
Preheat oven to 375. Mix all ingredients well in a very large bowl. Pour into 9×13 baking pan and pat down. Bake for 45 minutes. Enjoy!