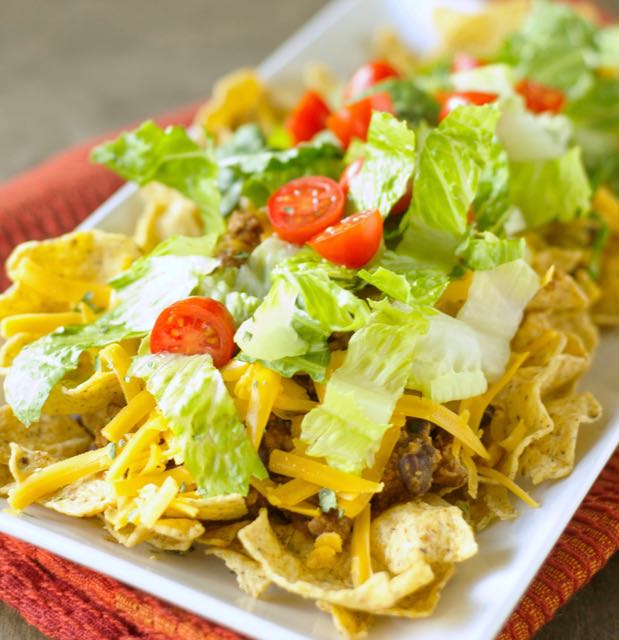 1 lb ground beef, browned and drained
1 bag corn tortilla chips
1 head or bag lettuce, chopped
4 diced tomatoes
1 bunch green onions, chopped
2 cups grated cheddar cheese
sour cream
salsa or La Victoria Taco Sauce
Gluten-free taco seasoning:
1 Tbsp potato starch
1 tsp chili powder
1 tsp paprika
3/4 tsp salt
3/4 tsp onion powder
1/2 tsp cumin
1/4 tsp cayenne
1/4 tsp garlic powder
1/4 tsp sugar
1/4 tsp pepper
Combine and mix into cooked and drained ground beef. Heat through.
To serve: place tortilla chips on each serving plate and top with lettuce, ground beef, cheese, sour cream, tomatoes, green onions, and salsa.
**NOTE: Did you know that you can eat tacos on a gluten-free diet? Use corn tortillas and the ingredients listed above.