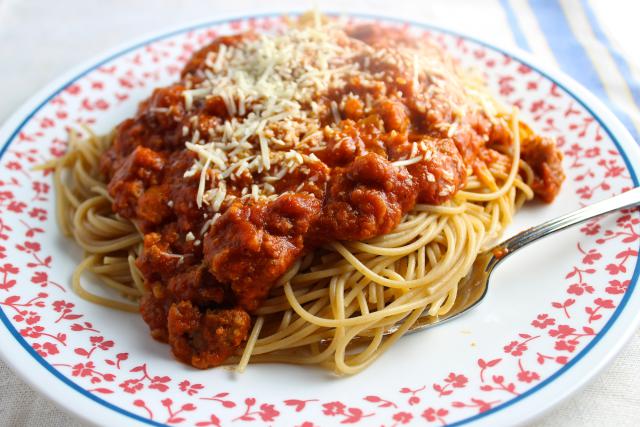 1 lb ground beef
1 lb sausage
1 large onion, diced
12 oz pkg gluten-free spaghetti noodles
1 can Hunts Spaghetti Sauce (any flavor)
1 can diced tomatoes
1 medium can tomato sauce
1 tsp ground hot pepper
1 tsp dried basil
1/2 tsp dried oregano
freshly ground black pepper
1 cup grated Parmesan cheese
In a large saucepan boil spaghetti for 7 minutes. Let soak 3 more minutes. Cook ground beef and sausage with onion until brown. Drain. Add sauces and tomatoes. Add seasonings.
Serve spaghetti sprinkled with Parmesan cheese.
Serves 4