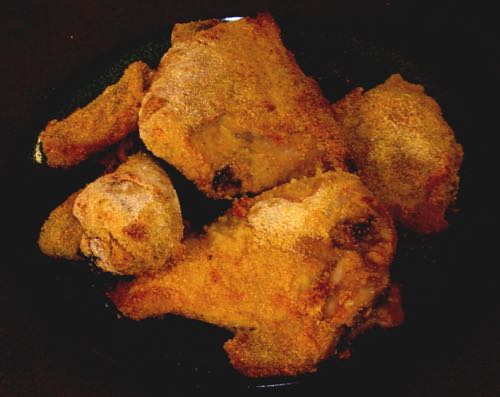 1/2 cup plus 1 Tbsp corn meal
2 tsp millet flour
1-1/2 tsp seasoning salt
1/4 tsp paprika
1/4 tsp sugar
1/4 tsp garlic powder
1/4 tsp onion powder
Wash whole chicken, cut up, or 6 to 8 chicken breasts. Preheat oven to 400 degrees.
Add all ingredients in a baggy. Shake wet chicken pieces and set on a foil lined pan (I spray mine with canola oil.) Bake for 45 minutes.