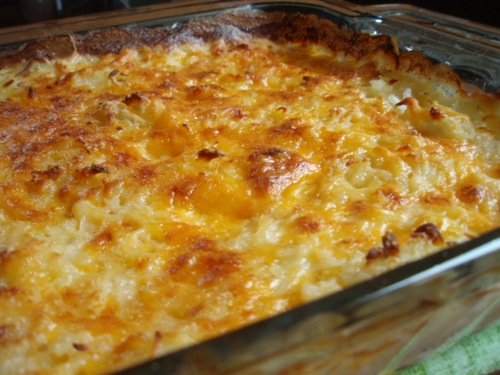 Make this to go along with a fancy ham or turkey dinner – or for a simple supper. Delicious!
1 lb Velveeta cheese
2 cups Kraft mayonnaise
2 lb pkg frozen hash browns, thawed (check to see if gluten-free)
1 large onion, chopped
3 oz jar REAL bacon bits
Preheat oven to 350 degrees.
In a microwave, melt the cheese in a large microwaveable bowl. Stir in mayonnaise, potatoes and onions. Spread in a 9×13 inch baking dish and top with bacon bits.
Bake for 1 hour until hot and bubbly.
Skinny Version: Use light Kraft mayonnaise and light Velveeta cheese.