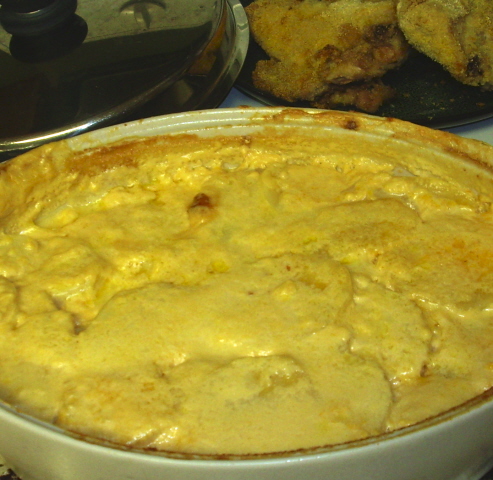 4 large potatoes
2 cans evaporated milk
3 cups shredded cheddar cheese
salt in a shaker
onion flakes
Preheat oven to 350 degrees. Peel potatoes and slice thin. Layer in dish – potatoes, canned milk, salt from shaker, onion flakes shaken and 1/3 of cheese. Repeat with two more layers. Cover with lid or foil. Bake for 45 minutes or until potatoes are tender.