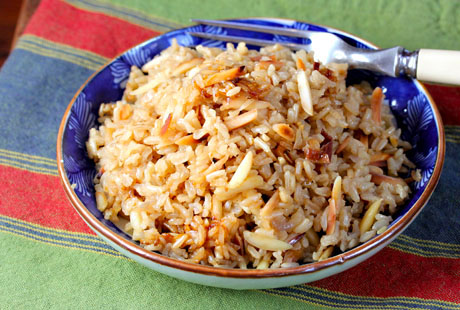 2 cups white rice
1/2 cup sliced almonds
1 container lemon yogurt
1 tsp cornstarch
2 Tbsp lemon juice
1 tsp salt
1 tsp onion salt
1 tsp basil
Cook the rice according to package directions. Dissolve the corn starch in cold water. In a small bowl, whisk the corn starch mixture into the yogurt. Add the lemon juice, salt and seasonings. Stir the rice, yogurt mixture and almonds together. Keep warm on low until serving.
Add a fresh parsley garnish.