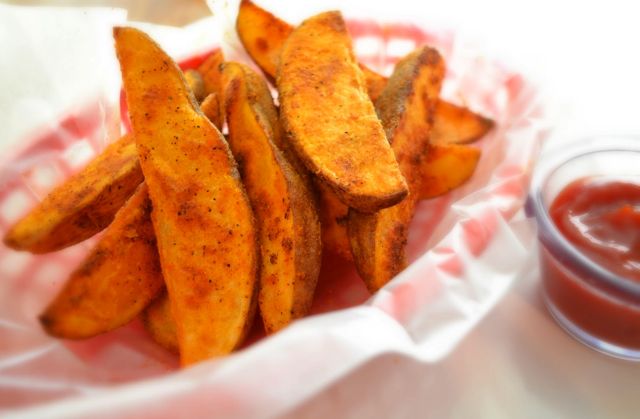 2.5 pounds yellow potatoes
2 eggs, beaten
1/2 tablespoon seasoning salt
1 tablespoon fresh parsley
Quarter potatoes, then cut each quarter into thirds for thin wedges. Place potatoes in medium mixing bowl then add eggs, seasoning salt and parsley. Toss. Coat baking dish with foil and spray with olive oil. Add potatoes to pan and place in oven at 400 degrees. Bake for 50 minutes.
My favorite dipping sauce for potato wedges: Whisk together 1/2 cup Kraft light mayonnaise and 3 tablespoons barbeque sauce.