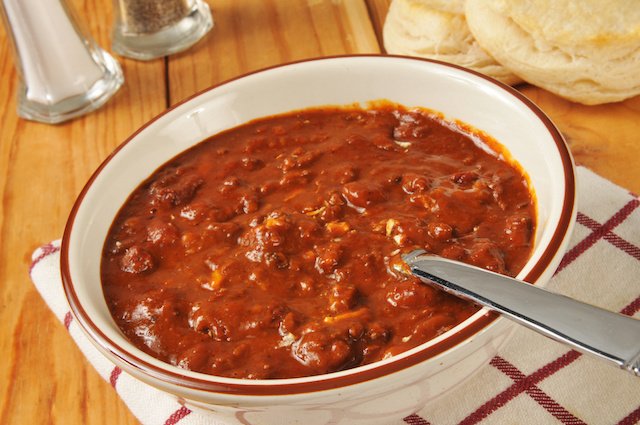 1 lb ground beef
1 onion, chopped
1 tsp salt
1 tsp chili powder
1 tsp Worcestershire sauce
16 oz can diced tomatoes
2-16 oz cans kidney beans, drained
Brown ground beef with onion and drain. Add other ingredients. Cover and simmer for 20 minutes.
If desired, serve with a dollop of sour cream, grated cheddar cheese, and diced green onion. Or serve over a bed of lettuce and garnish with sour cream and cheddar cheese for a taco salad.