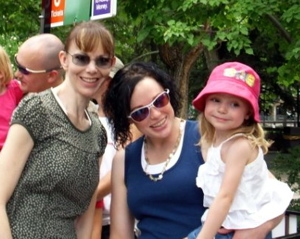 I'm a wife, mom, grandma, and I have celiac disease. I'm sure I've had it my whole life, but it wasn't until I was near death in a hospital last year that I was finally diagnosed. My lifetime of suffering has become a life of helping others understand a gluten-free diet, creating and sharing gluten-free recipes, eating and enjoying good food–and most important of all–enjoying a healthy and happy life with my family. You've heard people talk about a new lease on life. I have a new LIFE!
This blog is my way of sharing all I have learned about medical conditions that require eating gluten-free such as celiac disease, ADHD, autism and food allergies. I have ideas about how and where to eat out, feeding a family, kid's meals, where to shop, etc. I love to cook and want to share my recipes. So, check back often. I would love to chat with you.
Filed under Gluten-Free Info by Larraine on .