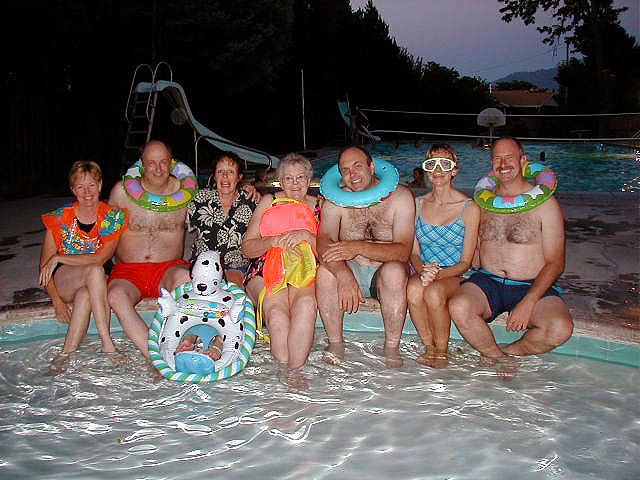 My mom and dad had seven kids – all REAL CHARACTERS! My mom is THE BEST MOM – we all know that! She can do anything! She's been a great homemaker along with working at times to help our family. My dad died 17 years ago. He was a wonderful teacher who taught junior high history. He did so many great things in his life, including teaching us to love beauty in scenery and also taking us to many historical sites. He had a difficult time with his health, from the time he was born. He overcame many things, but was still burdened with intestinal problems and daily migraines.
When I learned that I have celiac disease, I knew that it is a first-generation disease. And so I knew that my dad had suffered with it his entire life. The US has only just recently become knowledgeable about celiac disease, or celiac sprue, which affects the villi in the small intestine so that necessary nutrients and vitamins can't be absorbed. There are so many symptoms that are similar, such as reflux, ulcers and irritable bowel, that celiac disease is hard to diagnosis. 97% of people in the US that have celiac have not been diagnosed.
I look at my crazy/wonderful/talented family, and wonder if any of them may have celiac too. After going through my various illnesses over the years, and then finding a way to eat gluten-free and to feel good, I want THE BEST for every one of my brothers and sisters!