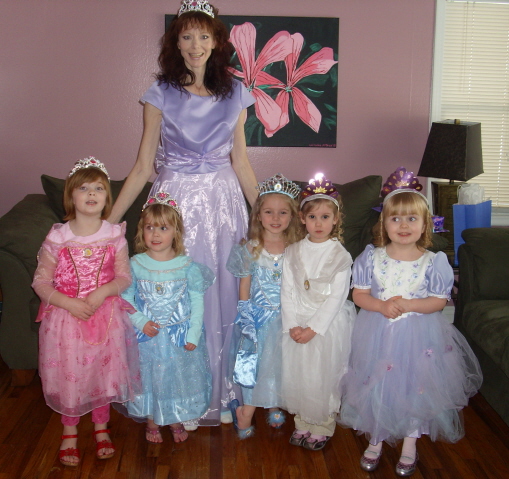 Having celiac disease can affect the lives of both grown-ups and kids. In my house I'm not the only one who has celiac. My daughter Kayli has it. Her daughter Joscelyn has it too.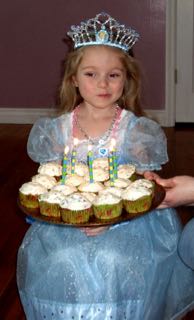 This year Joscelyn has been to several birthday parties, which she has loved, and yet she feels left out when it's time for birthday cake.
For Joscelyn's birthday party she chose to have cupcakes made from her favorite banana oatmeal muffins. See The Best Banana Oatmeal Muffins under Breakfast in my Gluten-Free Recipes, with frosting on top. When time came to serve the cupcakes we lit five candles, sang "Happy Birthday," then blew out the candles.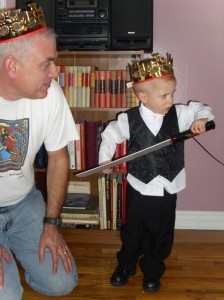 Joscelyn helped me plan her Enchanted Birthday Party. Since I was keeping in mind our economic crisis and need to be thrifty, we made our own invitations, games and CDs of songs perfect for the party.
We invited princes, warriors and princesses to the party. Joscelyn begged me to dress up too, so I got out my ball gown to play the queen.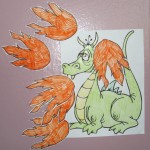 Joscelyn chose the games, which included "Hot Slipper," played like "Hot Potato," "Pin the Fire on the Dragon," which I drew and she colored, and "The Queen Says," like "Simon Says." We also played "Freeze to the Music," which was enjoyed by all the royal kids.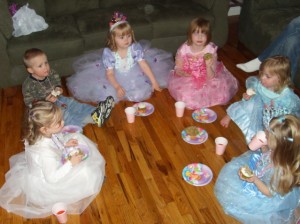 Joscelyn's birthday party turned out so well! It was very satisfying seeing the dressed up kids having so much fun, and not knowing there was anything different from any other party. The gluten-free cupcakes were gone quickly and Joscelyn enjoyed feeling just like any other kid!