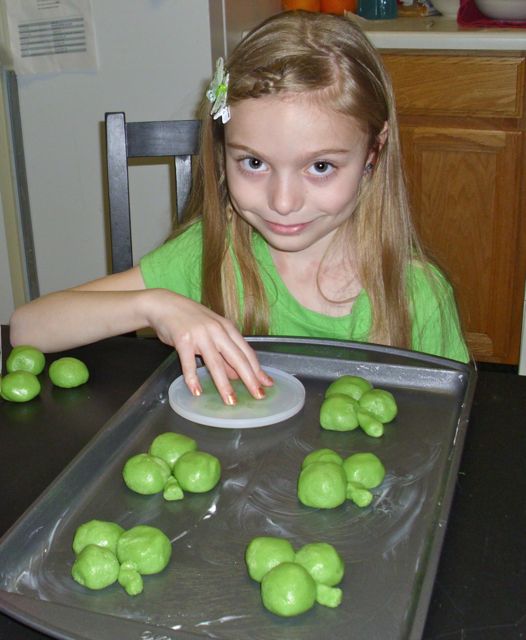 My grandkids helped me choose which things we planned to eat and do for this years St. Patrick's Day. We chose these dough ball cookies, since they are easy and so much fun for kids to help with! The cookies can be eaten plain, have green sprinkles, or covered with green frosting.
Other foods we chose were: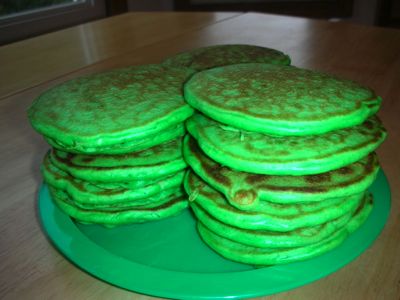 • Green Pancakes. I have two recipes we love. Just add green food color. See Applesauce Pancakes or Golden Delight Pancakes for recipes.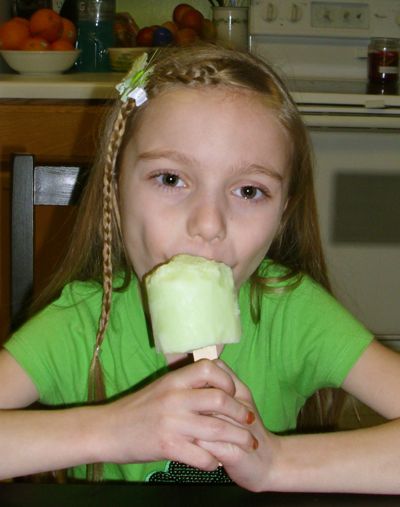 • Frozen Lime Yogurt Pops. For these I used key lime yogurt, inserted Popsicle sticks and froze. Delicious!

For fun we will: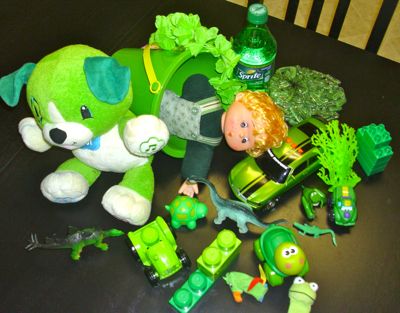 • Use the green pail to follow and collect a trail of dollar store green rocks (set out by Big Sis for Little Brother) to find the Green Candy or Sprite.
• Have a St. Patrick's Day Green Hunt, using a green pail. I found this idea, along with the dough ball cookies at Little Family Fun. So many more ideas on her blog!
2 eggs
2/3 cup oil
1 teaspoon vanilla
1 3-ounce package lime jello
1/2 cup sugar
A few drops green food color
1 teaspoon baking powder
1 teaspoon guar or xantham gum
1 cup millet flour
1 cup quinoa flour
1 cup brown rice flour (any GF flours can be used – I like these the best)
Combine eggs, oil, vanilla, jello, sugar and food color then mix. Sift dry ingredients together. Add them to the mixture a little at a time until well blended. Grease cookie sheet. Roll batter bits by hand into balls. Place three or four together to form a clover. Add a stem then squish with a glass or lid. Bake at 375 degrees for 8-12 minutes, depending on cookie size, until edges are just browned.
Frosting
1/3 cup softened butter or shortening
2 cups powdered sugar
1 teaspoon vanilla
2-3 tablespoons milk (almond, soy, rice)
A few drops green food coloring
Blend ingredients well with a mixer then spread.