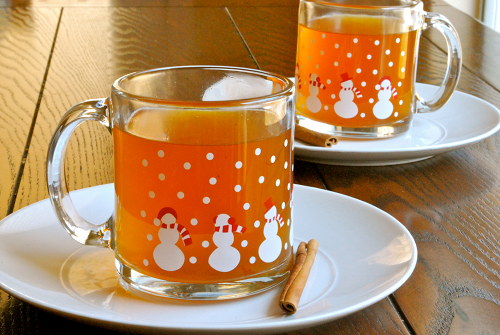 2 quarts unsweetened apple cider
3 tablespoons honey
10 whole cloves
3 cinnamon sticks
2 oranges, thinly sliced
In large saucepan, mix apple cider, honey, cloves and cinnamon sticks. Bring mixture to a boil. Reduce heat and simmer for 5-8 minutes.
Remove from heat and allow to cool. Once cider has cooled, pour through a sieve to remove spices. Reheat apple cider to a safe drinking temerature. Place a slice of orange in each serving mug. Ladle the warm cider into the mugs and serve.