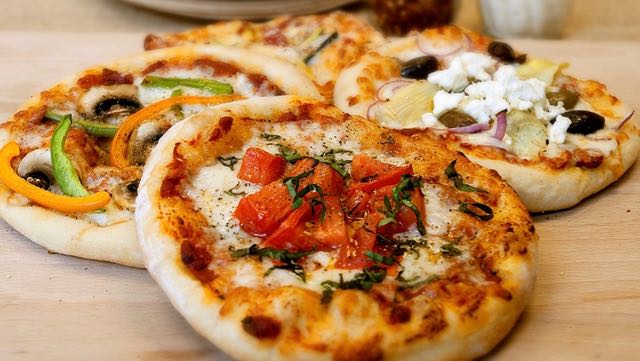 My family likes to make their own individual pizzas, and, they LOVE this gluten-free version! Use 7-inch rice pizza shells, which can be purchased from a natural foods store. I've used both the frozen variety and the shells on the shelf. My favorite are frozen "Kinnikinnick Foods" brand.
7-inch rice pizza shells
1 lb regular Jimmy Dean sausage
tomato sauce with Italian seasoning or gluten-free pizza sauce
chopped onion
chopped green pepper
mushrooms
olives
other pizza toppings
Brown and drain the sausage. Line cookie sheets with foil, spray with canola oil.Top pizza shells with tomato or pizza sauce, seasoning, and other toppings.
Bake at 395 degrees about 15 minutes until done.