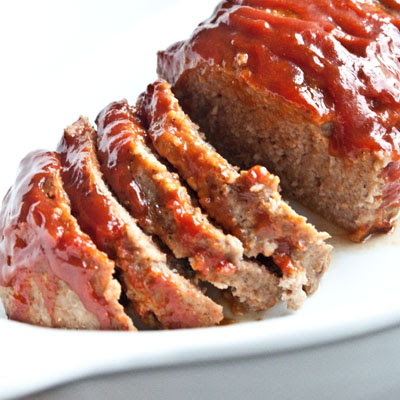 I'm not a big meatloaf lover, but this turkey version is SO delicious – and good for those who are counting calories, too! It's changed my mind about meatloaf – I love it!
1-1/2 lbs lean ground turkey
1 medium onion, chopped
4 egg whites
1 cup salsa
1 cup gluten-free oats
1 pkg Knorr Vegetable Recipe Mix
1 cup ketchup
In mixing bowl combine ground turkey, onion, egg whites, salsa, oats and soup mix. Mix well with a mixing spoon – meatloaf will be soft. Divide meat mixture into two loaf pans. Spread ketchup over top.
Bake on 350 degrees for 50 minutes, until juices are clear.
Serve with Homestyle Mashed Potatoes.