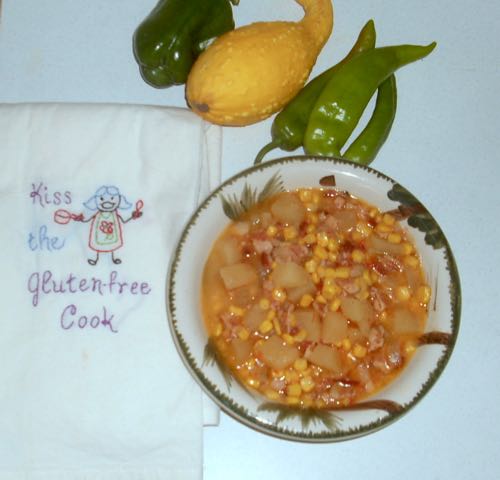 8 medium potatoes, peeled & cubed
1 medium onion, diced
4 cups regular rice  or almond milk
16 oz pkg frozen corn
1.5 lb bacon (or turkey bacon)
1/2 Tbsp seasoning salt
1 red bell pepper, cleaned & diced
Cut bacon with kitchen scissors and fry on medium until done. Add all ingredients to crock pot and stir. Set on low heat. Cook about 8 hours, stirring occasionally.