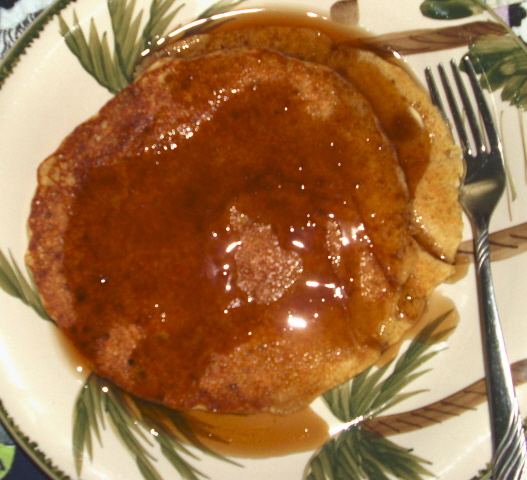 My family LOVES these pancakes!
3/4 cup GF all purpose flour (or any GF flour)
1 1/2 Tbsp cornstarch
1 tsp baking powder
1/2 tsp salt
1/2 tsp cinnamon
1/2 cup milk
1 egg
1 1/2 Tbsp butter, melted
1/2 cup (or small container) applesauce
1/2 tsp lemon juice
Whisk together flour, cornstarch, baking powder, salt and cinnamon. In separate bowl, whisk together milk, egg, butter, applesauce and lemon juice. Spray griddle and heat to medium. Pour and cook, flipping when bubbles appear. Makes about 8 pancakes.