This recipe is a family favorite! It makes 2 dozen muffins.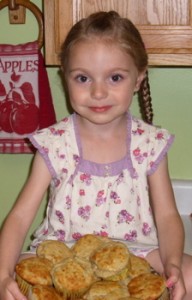 3/4 cup sugar
3/4 cup melted butter
3 eggs
1 1/2 cups milk
6 mashed bananas
3 cups gluten-free oats
1 1/2 tsp guar gum
1 1/2 tsp salt
1 1/2 tsp cinnamon
2 Tbsp baking soda
1 cup brown rice  flour
1/2 cup millet flour
1/2 cup quinoa flour (any gluten free flours can be substituted)
Mix sugar, butter, eggs, milk and bananas. Add oats, guar gum, salt, cinnamon and flours. Mix well. Use a 1/3 cup to scoop into paper baking cups. Bake at 425 degrees for 15 – 18 minutes.
For casein free recipe substitute butter with shortening (no need to melt) and milk with Silk.