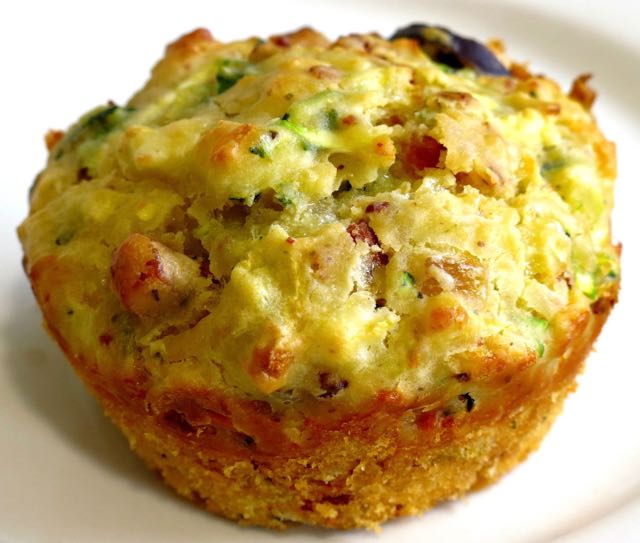 Add gluten-free salami for an Italian flavor.
1 cup rice flour
1/2 cup cornstarch
1/2 cup garbanzo bean flour (or any gluten-free flour)
1 1/2 tsp guar gum
1 Tbsp baking powder
1 tsp baking soda
1/2tsp salt
2 tsp sugar
1/2 tsp garlic powder
1/2 tsp oregano
2 eggs, beaten
1/2 cup pizza sauce
1/3 cup mozzarella cheese, shredded
1/4 cup mushrooms, chopped
1/4 cup green pepper, chopped
1/4 cup onions, chopped
gluten-free salami – optional
Preheat oven to 350 degrees.
Mix rice flour, bean flour, cornstarch, guar gum, baking powder, baking soda, salt, sugar, garlic powder and oregano. Mix in eggs, pizza sauce, mozzarella cheese, mushrooms, green peppers and onions. Add salami, if desired. Grease muffin tins and fill them with batter. Bake for 45 minutes or until muffins are lightly browned.