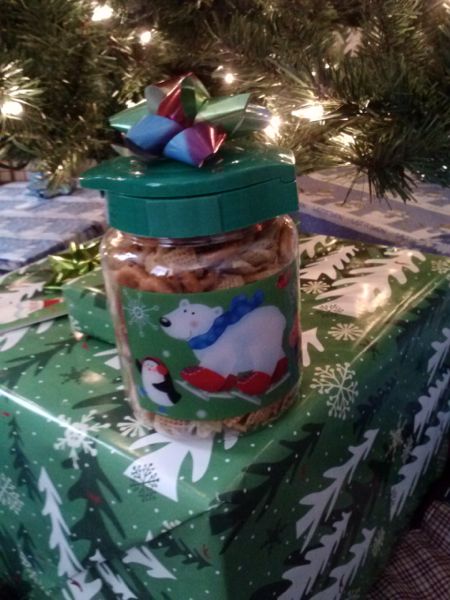 So many of my wonderful new neighbors have brought plates, bags and cute containers of wonderful sweets to celebrate the holidays! They call this neighborhood "Mayberry." I love it! I'm not going to spoil the fun and tell them I'm gluten free, after all my husband can enjoy sharing the wonderful treats with his co-workers. I have been making MANY batches of my gluten free Chex mix, for me and for others. I plan to give this for gifts too. I'm using cute container from Dollar Tree to put mine in. For me, a tasty, salty snack is just right!
If you need a new a new idea, instead of your regular plate of cookies and candies, give this a try! It's SO DELICIOUS!
See post below for recipe.