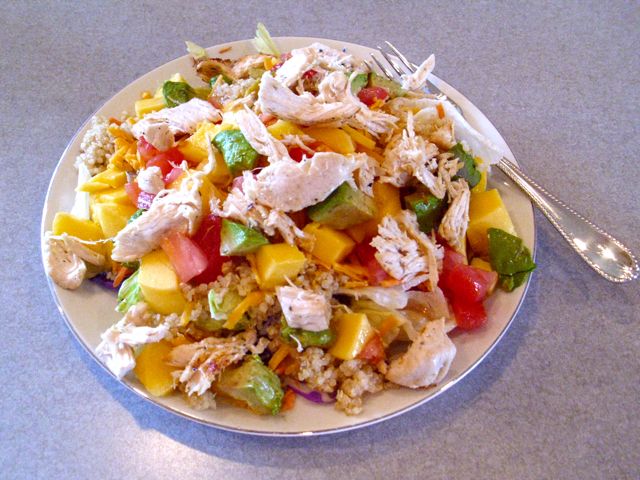 Lately I've had an abundance of mangos. This salad is a delicious way to use them – my version of Rumbi's Mango Chicken Salad. The dressing is the perfect ingredient to bring the flavors together! You can also use mandarin oranges.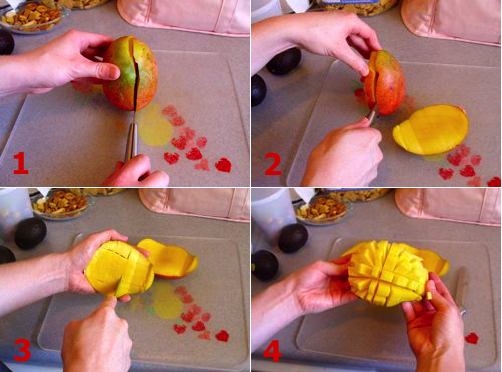 These pictures show an easy way to cut mangos into cubes. It also works for avocados. My husband LOVES this salad!
Get the recipe for Mango Chicken Salad in Gluten-Free Recipes under Salads.