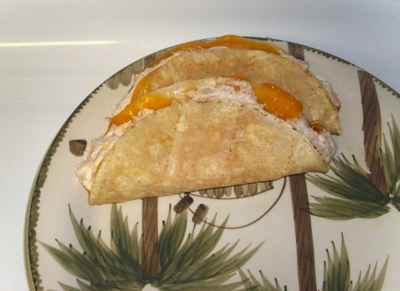 My daughter made tuna melts for her family. She made me these wonderful tuna melts, in a separate pan, on corn tortillas.
These tuna melt wraps are so easy to make. Just heat a frying pan on medium heat. Butter the outside of a corn tortilla. In the frying pan, sprinkle the tortilla with grated cheddar cheese and let it melt a bit. Spread tuna mix (made with Kraft mayonnaise) onto the tortilla and let the cheese melt fully. Fold tortilla in half.
These are DELICIOUS!!!