GOOD MORNING! Who's hungry?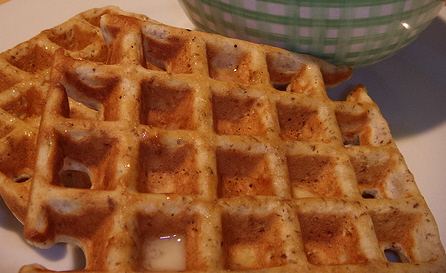 Growing up my mom fixed breakfast for our big family every morning. The "big kids" had to leave early to catch the bus. My dad was a school teacher, so he had to be up and ready too. I loved all the variety that my mom served us. When she fixed waffles, I thought that was an extra special treat!
Try this delicious warm breakfast! These waffles have the sunshiny taste of citrus, plus an added texture and nutty taste from flaxseeds. Orange-Flaxseed Waffles
Make it extra tasty by adding sausage or bacon, and a bowl of fresh fruit!
Enjoy!