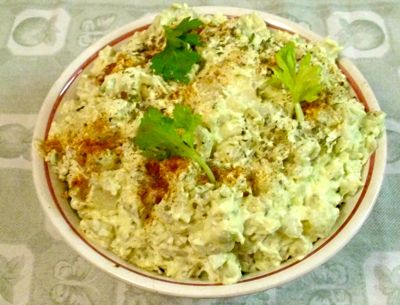 When I was young, when asked about my favorite food, my answer was always "potato salad!" Yes, the home-made potato salad was always my favorite part of every family picnic!
Since I've become a wife and mom, I've loved pleasing my own family by making my own home-made potato salad, and they love it too! I also love making it, when asked to bring a dish to a party or another event.  Get the recipe:
This summer we've already had some fun picnics and parties! I've taken my potato salad with us, to picnic at an amusement park. We had a family picnic for Father's Day, and very recently, we surprised my husband with a big party for his birthday. I doubled the size of my potato salad for that day. And coming up this week is my Mom's 84th birthday, that we are celebrating with a picnic in a beautiful canyon. Yes, I'll be making a double-sized potato salad for that too!