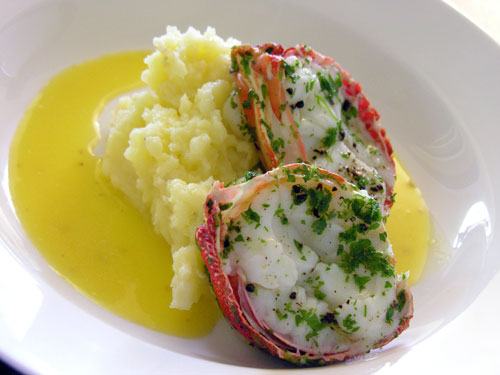 My family is CRAZY for SEAFOOD! Lately we have found some GREAT DEALS, while shopping the ads, and have come home with YUMMY LOBSTER!
I have added TWO tasty lobster recipes to my recipes, including "Grilled Lobster Tail Spinach Salad," and "Mediterranean Lobster Tails." Find them under Seafood in Gluten-Free Recipes.
If you like seafood like we do, be sure to check them out!